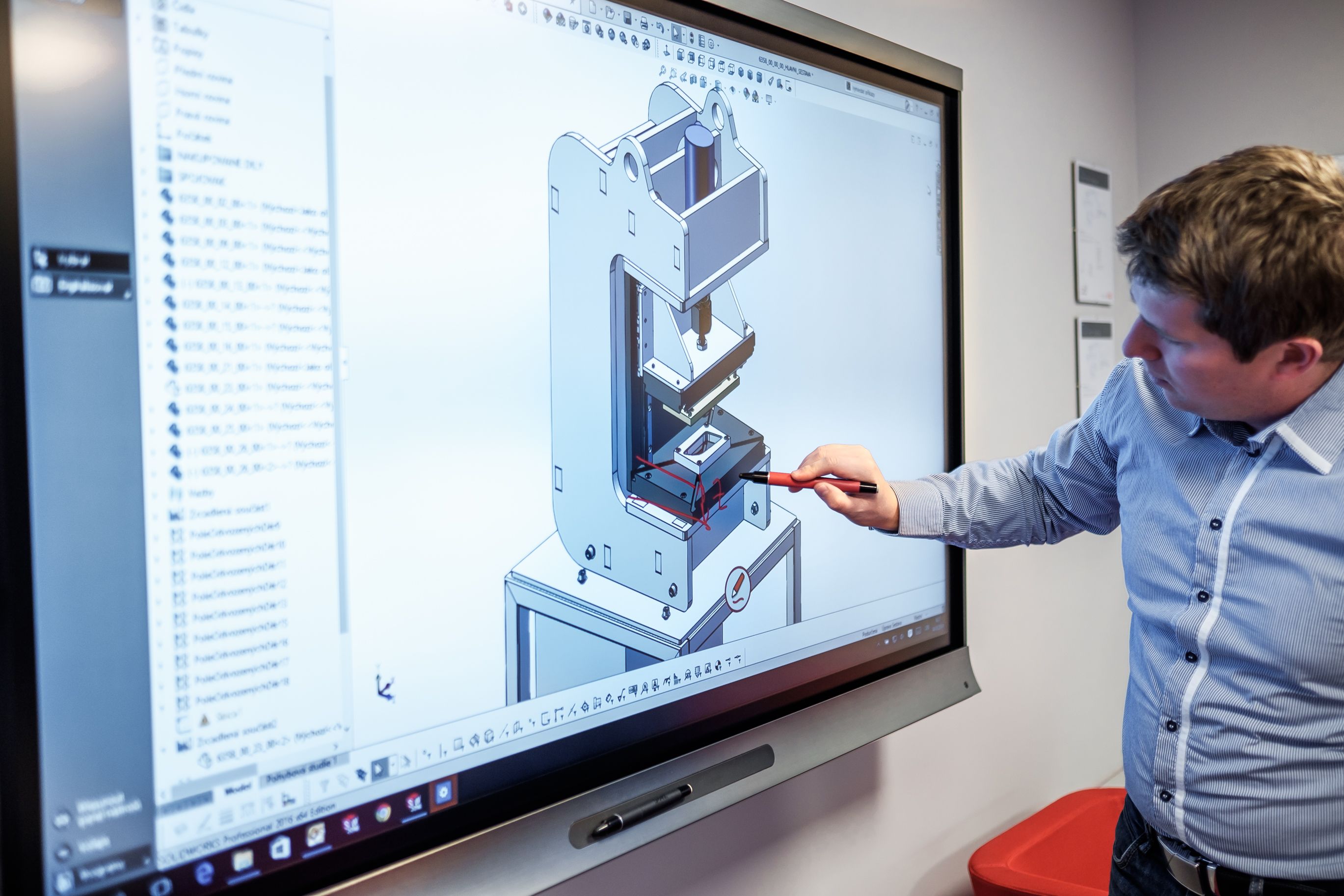 We can specialize in the development of machines, mostly the single-purpose machinery, owing to the fact that we have our own designers. We will analyze your specifications in detail, perform inspection of your premises, surveying the follow-up technologies. These findings and information are used by our developers and designers to create the necessary concept of the purpose of the machine or mechanical equipment and make it easier to transfer your needs into the model and, consequently, into the technical drawing.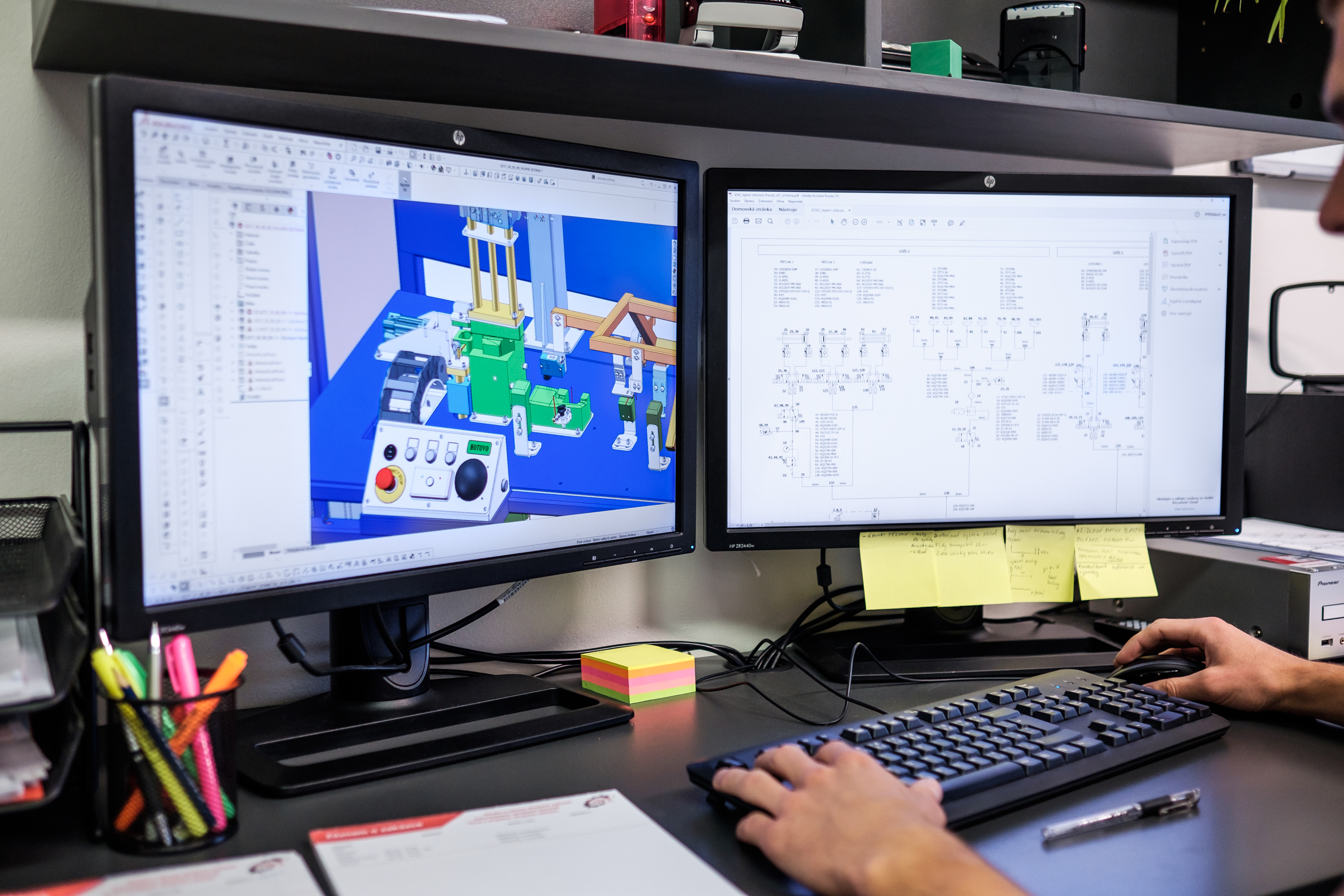 Our Projection Department will provide you not only with the design and development but it will supervise completely the entire project. It checks production accuracy and quality, assuring connectivity to the electrical installation and keeping an eye to the correct commissioning of the entire equipment.. It will develop and provide all the necessary documents.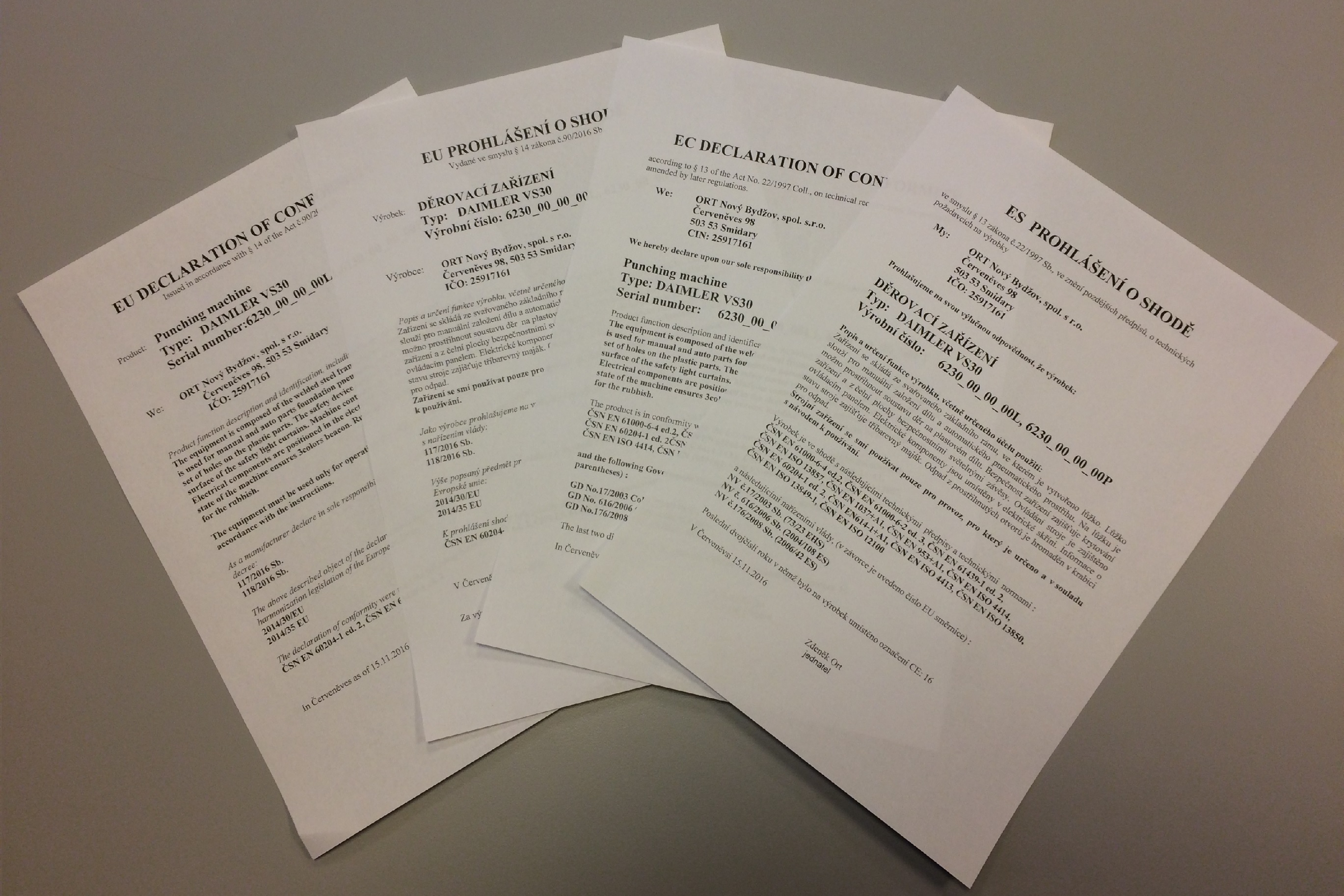 As the single-purpose machine manufacturers it is our duty to deliver the EC and EU Declaration of Conformity complete with the machine. We approach to the Declaration not as to a mere "obligatory paper". However, during development, projection, manufacture, completion and commissioning of the machine we take such measures as to meet the specific requirements, supplying customer with the safe and functional machine with all the appurtenances. Risk assessment, instructions for operation, maintenance, safety, electrical documents, pneumatic diagram, hydraulic diagram, electrical revision, bookplates with the dimensional and performance parameters and others are a matter of course for us.