ORT Nový Bydžov, spol. s r.o.
ORT Nový Bydžov, a genuine Czech private company, was founded in 1994. It was focused on a small-scale contract production in the metalworking. Increasing demands of our customers resulted in increased production, field of action extended by further industries, and necessity to complete production with new machinery.
Today, the main company activity is production and development of the unique machinery (namely the single-purpose machines), assemblies and relocation of machinery, including the entire production lines and, last but not least, machining where we have the modern laser equipment, CNC milling centre, and lathe.
Each of our machinery is unique. Owing to the team of highly qualified and committed persons who we esteem very much we dare to claim that even the seemingly non-producible machine is designed detail by detail so that it is functional as a whole as well as producible.
We optimize the production processes predominantly for our customers focusing on the process accuracy. Owing to this we reduce the costs and error rate. For our workers we create better working environment in terms of occupational safety, cleanliness while relieving them considerably from the labour associated with material handling.
Enormous experience and know-how in all the engineering guarantee the quality service.
Except for the production workers it is the Projection and Development Department, Administration, Human Resources Department, and newly built Purchasing Department with the Warehouse that take part in the company operation.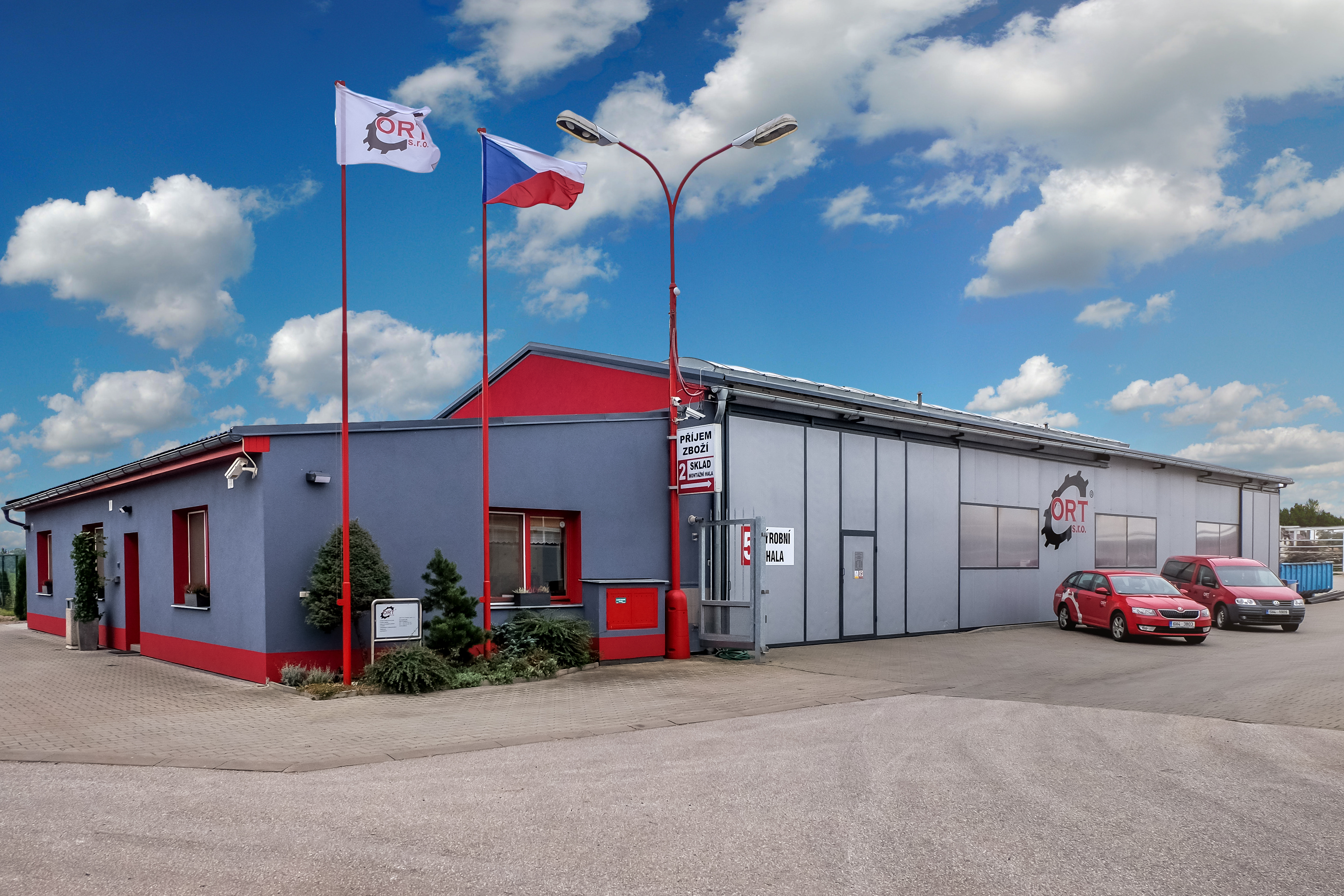 What will you achieve with ORT Nový Bydžov, spol. s r.o.?
enormous experience and know-how in all the fields the company operates in
responsible and reliable business partner that abides the agreements and keeps its word
deadlines that will be complied with
supplier with state-of-the-art equipment and technologies
complex services, namely those for manufacturing companies
The companies that chose you as their partner